If you have dark skin, then you know that finding the perfect hair color can be a challenge. With so many shades of black and brown, it can be hard to find a color that complements your skin tone. So if you're looking for some red hair color ideas for dark skin tones, look no further! We've gathered some of the best options for you to consider. Read on to learn more.
Flattering red hair colors for dark skin
If you have a dark skin tone and are looking for the perfect red hair color to complement your complexion, look no further than these gorgeous shades. From deep burgundy to rich auburn, a red hue will make you look and feel like a total bombshell. Not sure which shade is right for you? Here are some of our top picks for red hair colors that look amazing on dark skin tones.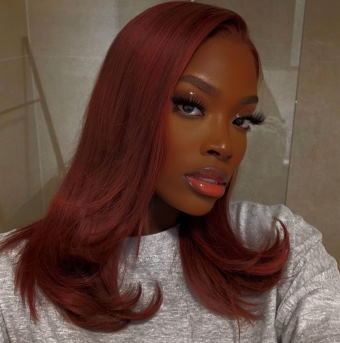 Burgundy: If you want a red hair color guaranteed to turn heads, go for a rich burgundy shade. This deep hue looks especially stunning on dark skin tones and provides a beautiful contrast. Also, if you have brown eyes, this shade will make them pop.
Auburn: Try an auburn shade for a red hair color that's a little bit lighter. This hue is perfect for those who want to add a touch of color to their dark hair without going too drastic. It also looks beautiful when paired with brown eyes.
Copper: If you're looking for a red hair color that's truly unique, go for a copper shade. This bold hue will make you stand out from the crowd. It's also the perfect way to add some warmth to your complexion.
Ginger: If you want a red hair color that's both unique and classic, ginger is the way to go. This shade looks great on all skin tones but is especially beautiful on dark skin. It also has the added benefits of being low-maintenance and easy to style.
We know you'll look gorgeous no matter what shade of red you choose. Just remember to consult with a professional colorist before making any big changes to your hair. They can help you find the perfect shade of red that will complement your complexion and give you the results you're looking for.
Tips to make your red hair dye last longer than usual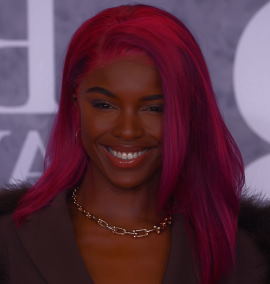 Finding the perfect shade of red hair dye can be tricky if you're a redhead. But once you find the perfect color, you want it to last as long as possible. Here are some tips to help you make your red hair dye last longer:
Use a color-safe shampoo and conditioner. For example, red hair is more susceptible to fading, so using products specifically designed for color-treated hair will help keep your color vibrant for longer.
Avoid hot water. When washing your hair, use lukewarm water instead of hot water. Hot water can cause your hair color to fade faster.
Limit your time in the sun. UV rays can also cause your hair color to fade, so if you're spending time in the sun, wear a hat or use a leave-in conditioner with UV protection.
Touch up your roots regularly. As your hair grows, your roots will start to show. To avoid having an obvious line of demarcation, touch up your roots every 4-6 weeks.
Following these tips can help keep your red hair looking gorgeous for longer!