Do you want a perfect manicure but don't know how to start? Fortunately, there are plenty of natural nail ideas that you can use to give yourself a beautiful and stylish manicure. From nails painted in simple shades of nude or pale pink to geometric designs and intricate details, these ideas will help you create a perfect look. So grab your favorite polish and get started!
What kind of manicure is best for natural nails?
If you're anything like us, your nails are probably one of the first things people notice about you. And while we love getting our nails done at the salon, sometimes it's just not possible (or necessary) to shell out the money for a professional manicure. That's why we've put together this list of natural nail ideas you can do at home!
One of the most important things to remember when doing your nails is cleaning them thoroughly before starting. This will help remove any dirt or oils that could prevent the polish from adhering properly. Once your nails are clean, shape them however you like using a nail file. We recommend keeping them on the shorter side, as it's much easier to avoid chips and breaks when they're not too long.
Once your nails are clean and shaped, it's time to start the fun part: painting them! If you're going for a solid color, we recommend using a base coat first. This will help the color go on more evenly and prevent staining of your nails. Once the base coat is dry, apply two coats of your chosen color, letting each one dry completely before moving on to the next. Finally, finish off with a top coat for extra shine and protection.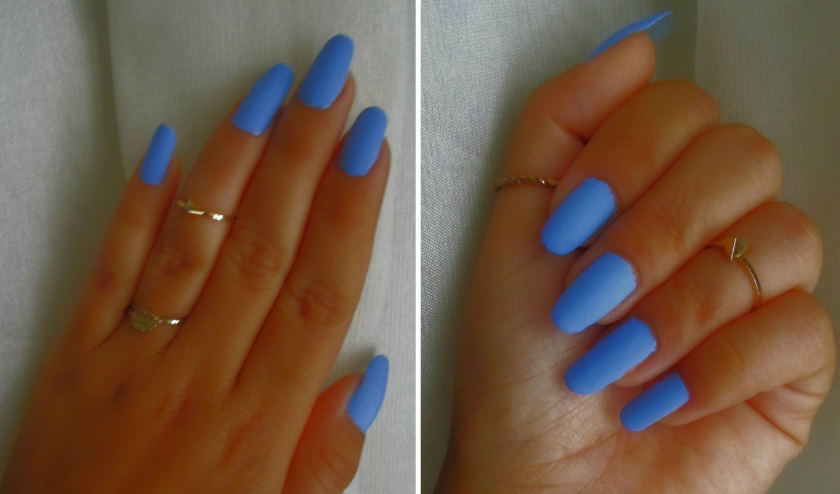 If you want something a little more fun than a solid color, there are tons of great nail art ideas out there that you can try at home. One of our favorites is the half-moon manicure, which is surprisingly easy to do yourself. Start by painting your nails with a solid color of your choice. Once that's dry, use a contrasting color to create a half-moon shape at the base of each nail. Then, fill in the rest of the nail with the first color and finish with a top coat.
Whether you're going for a simple solid color or something more creative, we hope these natural nail ideas inspire you to try DIY manicures!
Minimalist nail designs for the natural manicure lover
If you want to keep your nail design simple and elegant, then a minimalist approach is the way. Natural colors, clean lines, and classic shapes are key to achieving the perfect minimalist mani. If you're not sure where to start, we've rounded up some of our favorite minimalist nail designs to give you some inspiration.
One of the most popular minimalist nail trends is the negative space mani. This look features clean lines and geometric shapes created by leaving bare spaces between painted nail sections. It's a modern take on the classic French manicure that is both sophisticated and understated.
Another trend that has been gaining popularity lately is matte nails. Matte finishes have a velvety texture that gives nails a chic and elegant look. They are also much easier to maintain than traditional glossy finishes. So if you're looking for a low-maintenance option, then matte nails are worth considering.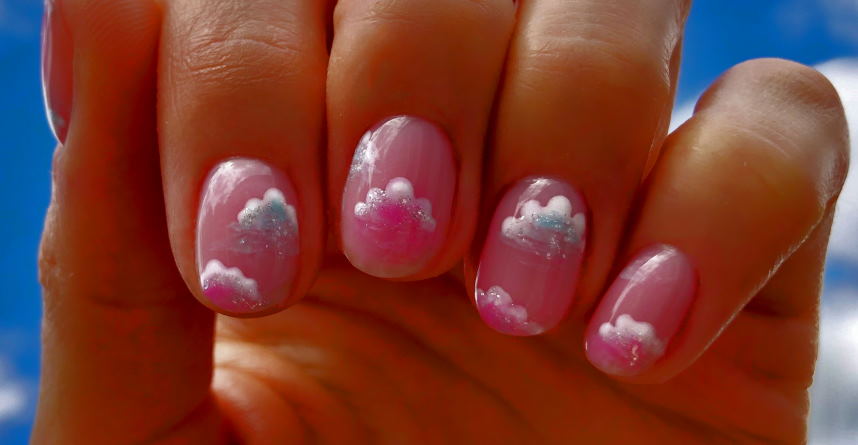 If you want something a little more unique, why not try out some of the latest nail art trends? Water Marble Nails are a great way to add some interest to your nails without going over the top. For this look, paint your nails with a base color and then use a toothpick or dotting tool to create swirls in different colors of polish. The result is a beautiful marbled effect that is perfect for any occasion.
Classic shapes and colors are always a good choice if you're looking for a more timeless approach. However, simple stripes, polka dots, or even a single accent nail can add the right amount of interest to your nails without being too over-the-top. And if you're looking to make a statement, try out some of the latest metallic trend nails. Metallic colors are very on-trend and can help make your nails stand out.
So whatever your style, there is sure to be a minimalist nail design that is perfect for you. Whether you're looking for something simple and elegant or something more unique and eye-catching, there is a design out there that will suit your needs. So go ahead and experiment until you find the perfect look for yourself!